The school follows  the British Curriculum specified by the Cambridge  University. The school has a comprehensive syllabus which includes the Languages, Mathematics, Information and Communication Technology, Sciences (Biological, Physical & Social) and Ijtemaiyat.
The Kindergarten section follows the Montessori system which was introduced to complement the British curriculum at primary level.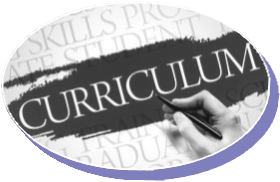 The curriculum is organized into Key Stages with set standards to follow:
Key Stage 1: Ages five to seven (Years 1-2)
Key Stage 2: Ages seven to 11 (Years 3-6)
Key Stage 3: Ages 11-14 (Years 7-9)
Key Stage 4: Ages 14-16 (Years 10-11)
Key Stage 5: Ages 16-19 (Years 12-13)
Education of Islamic values  is a fundamental part of the curriculum which includes memorization and understanding of various Qur'anic chapters. 
Islamic history and the culture of Saudi Arabia are also blended to familiarize the students with the heritage of this country.